Empower Network Events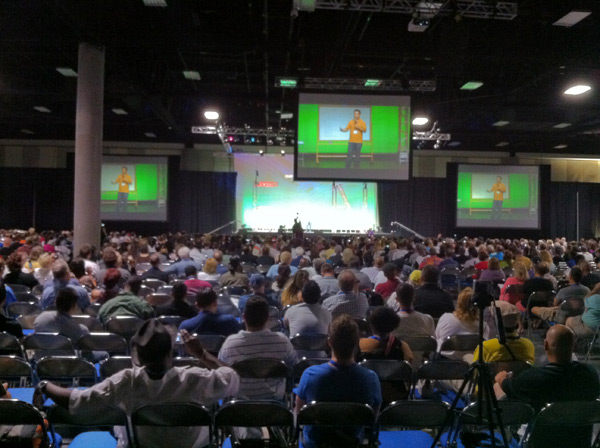 Here we are a few days after the Empower Network "Fight The Forces Of Evil" network marketing event in San Diego, California where close to 3,000 network marketers showed up pumped and ready to fight the forces of evil and make 70% commissions.
But I must admit that I am already pumped for the NEXT Empower Network Event which takes place in Austin, Texas!
Release Your Inner Badass With Empower Network
That's right, its time to Release Your Inner Badass in Austin, Texas!
It will be held in Austin, TX at the Austin Convention Center with a seating capacity of 3,700 which means tickets will go FAST! How do I know this you might ask… Well over 1,500 tickets were sold at the Fight The Forces Of Evil event.
Click On The Picture Below To Release Your Inner Badass
Why Go To Empower Network Events
We are literally a few days after the 3rd event for Empower Network and I am still fired up about what happened over the weekend. Some people just do not understand the true power that these events can have on your business and life. You really need to go to one to get the experience and feel the excitement in the room of over 3,000 people.
There are numerous reasons to attend these network marketing events:
Learn About New Products
Meet & Greet With Top Leaders
Build Relationships With Other Marketers
Learn Other Marketers Strategies
Network Marketing Events Will Help You Close Sales
How Empower Network Events Can Help You
Just like it was mentioned above, these events can be a great selling and closing tool for a marketer at any level, especially one that is just starting out. The ability to bring a new customer that may only be in at the $25 level or even one that is just considering going will truly see how the company and leaders operate can help get this new member from $25 to go ALL IN which can add a hefty increase in your bank account.
Not only will these events help get new members excited about the opportunity and show them ways to make money, but you will have the chance to talk to some of the top leaders and get insights on the strategies that they use to turn up their business.
Are You Ready To Release Your Inner Badass?
So get off your butt and get the next event in January 18th through the 20th in Austin, TX! Do not miss another Empower Network event and lose out on the opportunity to learn about new products and strategies that can grow your weenie monthly income into life changing commissions!
I recently received a Chinese fortune cookie that had a great message that implies to Empower Network. It said "Man is born to LIVE and not prepare to live." If you really break that down and take a look at what it is saying, it is telling you to stop preparing for tomorrow, and start living today!
Let Empower Network fulfill your dreams and give you more freedom whether that be financial or time, this amazing opportunity is a fair shot at trying out for success.